Starting from $135,000

The executive saloon redefined
Discover calm seclusion, intuitive technology and complete performance. An experience where intelligent, beautiful design works in harmony with cutting-edge innovation.
A performance car that connects you to the road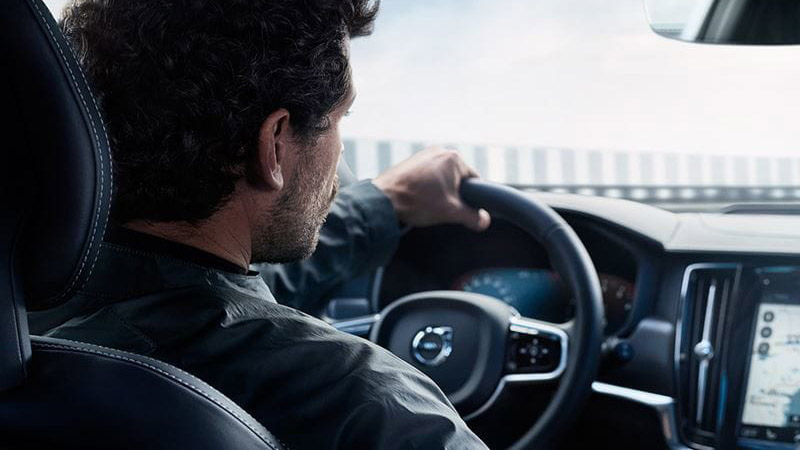 Driven. With purpose
With its unique styling the S90 R-Design makes its presence felt the moment you see it. The gloss black R-Design grille and lower grille and bumper inserts, 21-inch alloy wheels and integrated tailpipes create a car that stands out. Inside, R-Design Contour seats, a steering wheel with gearshift paddles, carbonfibre decor inlays and a Charcoal headlining create a purposeful, focused mood. It's an invitation to get in and drive, every day.
Puts you in the driving seat
Matching the elegance of the S90 with the sporting spirit of R-Design, this is a sedan that combines precision with control and keeps you comfortable. The Sport chassis' tauter suspension, lowered ride height and retuned steering create the sharp responses and rapid reactions you're looking for in a performance car. R-Design Contour seats and bespoke trim make the cabin a reflection of the exterior, so you always know you're driving something special.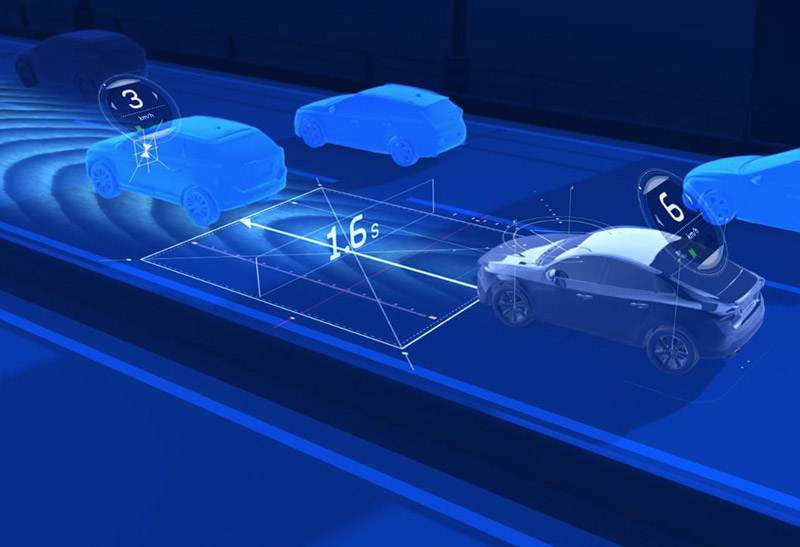 When Pilot Assist is being used
Pilot Assist
Welcome to the world of driving, courtesy of the S90's adaptive Cruise Control with Pilot Assist. The progressive system of camera and radar technologies regulates speed and direction with a combination of acceleration, braking and steering. This makes staying-in-lane and negotiating stop-start traffic effortless. Even at speeds of up to 80 mph.
Both inside and out of the new S90, you can feel the meticulous care and consideration. From the rare Nordic timber to the subtle contour line on the bonnet, every detail is a premium expression of true Scandinavian craftsmanship.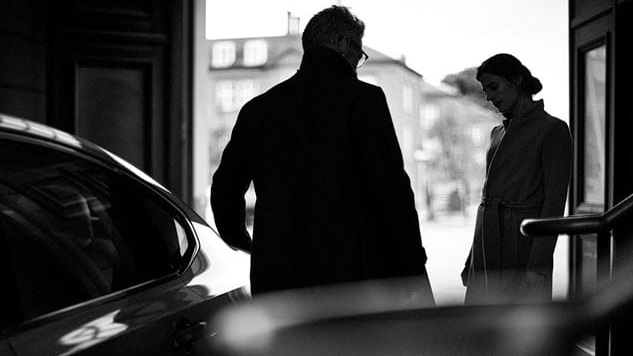 The executive saloon, redefined
See inside the new Volvo S90.
Our Innovations
Everything we do is designed around people, so every innovation we make is designed to simplify and improve your life. We're especially proud of our advances in efficient power, connectivity and safety. We call our thinking in these areas: Drive-E, Connected Car and IntelliSafe.