Starting from $70,000
The perfect getaway car
A compact hatch with rugged design cues and increased height. Perfected for a spontaneous adventure.
Designed around you
The Volvo V40 Cross Country is the compact premium hatchback that's perfectly suited to an adventurous urban life. With updated styling and intuitive technology, it's a more distinctive choice than ever.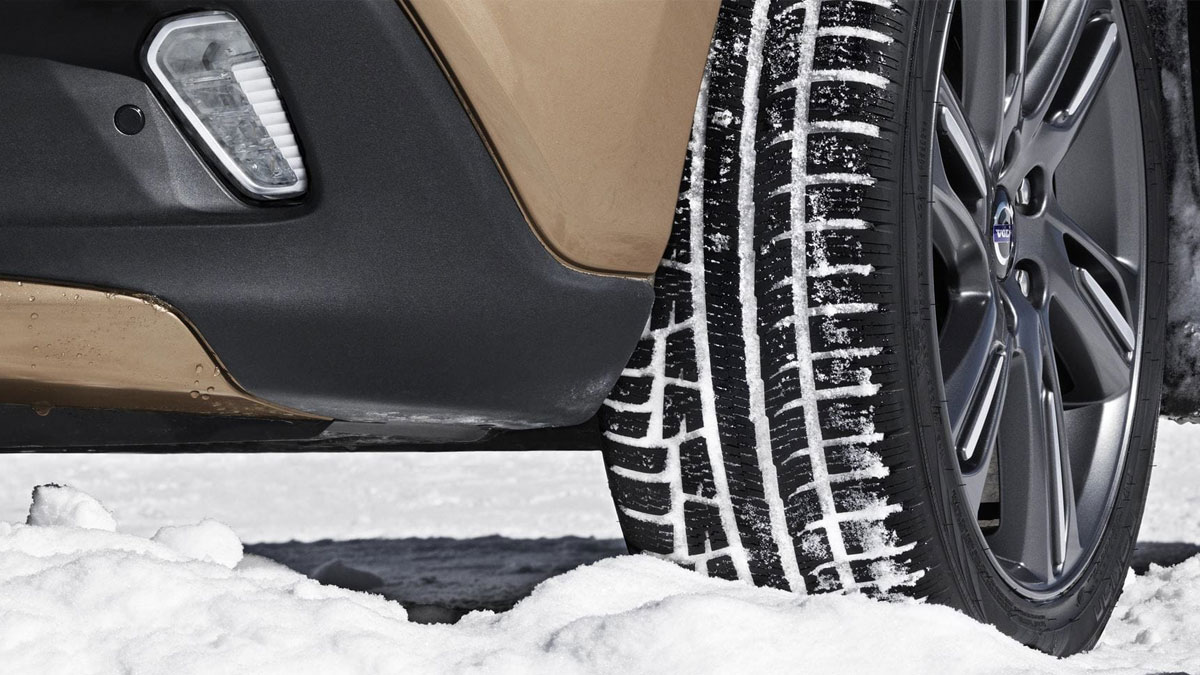 Outside: mud, rain, wind
Your Volvo V40 Cross Country should be as personalised as the adventures you're going to enjoy in it. Our ergonomic seats have always been a Volvo strenght - supportive enough to keep you feeling fresh even after the longest journeys over the roughest roads.
Inside: total refinement
Now, for the V40 Cross Country, you can choose from a variety of two-tone designs with accent stitching that really enhance the sporty feel of your car. Getting the light right is important in Scandinavian interior design, and it's the same in our cars - we offer ambient lighting which lets you choose your desired interior ambience after dark from a selection of seven different modes. During the day, our fixed panoramic glass roof gives you and your passengers a superb sense of light and airiness inside your car. To maintain comfort on even the sunniest days, the tinted glass reduces infrared radiation. And if there's too much sunshine, just close the sliding curtain with the touch of a button. Our stylish gear shifter and frameless rear-view mirror complete an interior that reminds you and your passengers that this is a superbly designed vehicle, every time you drive upright Daytime Running Lights and you have the best of contemporary Scandinavian Design, just with added attitude.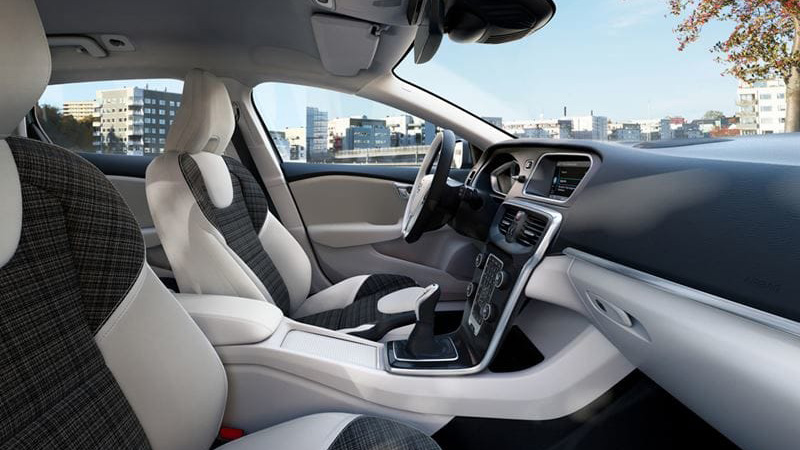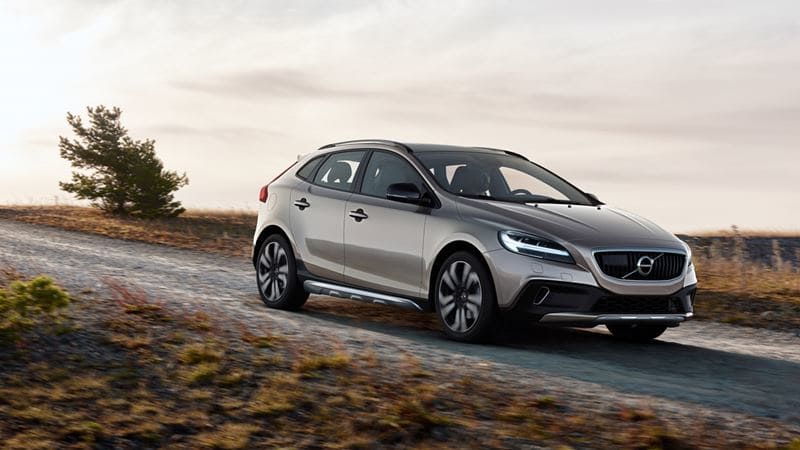 Breakthrough Control
All-road, all-weather, all you
The V40 Cross Country keeps you comfortably in control, with features like hill-descent control, which uses the braking system to control each wheel's rotating speed on rough, slippery downhill roads.
The people that work at Volvo really want to make a difference. That's something we're very proud of.
Sensus
Connect with your car
Our cutting-edge technology system perfectly reflects Swedish innovation — intuitive and designed for maximum enjoyment.
Our Innovations
Everything we do is designed around people, so every innovation we make is designed to simplify and improve your life. We're especially proud of our advances in efficient power, connectivity and safety. We call our thinking in these areas: Drive-E, Connected Car and IntelliSafe.